Virtual Banquet 2020
14th Annual (VIRTUAL) BANQUET - August 6, 2020 at 7:00 PM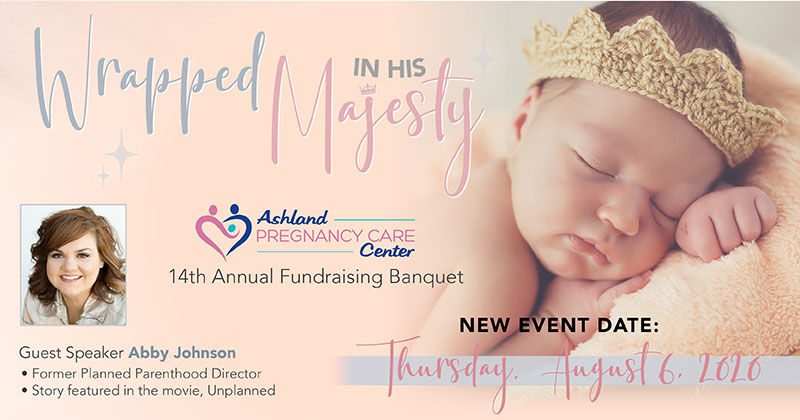 *IMPORTANT: Due to COVID-19 concerns and restrictions, Ashland Pregnancy Care Center shifted from an in-person fundraising event into a virtual online fundraising event. The annual fundraising banquet is mission-critical to our life-saving work. Had this event been canceled, it would have been devastating to our ability to service mothers and save babies. To help in this crucial time, please watch the VIRTUAL BANQUET REPLAY, and share with everyone you know! Please consider making a financial gift in support of our life-saving work.

WATCH THE VIRTUAL BANQUET REPLAY
Ashland Pregnancy Care Center hosted its 14th Annual Fundraising Banquet virtually on August 6 at 7 PM to financially support the work of its ministry serving women and men facing a critical pregnancy decision in Ashland County and the surrounding areas. The collective efforts of the community through Ashland Pregnancy Care Center since 1981 have resulted in over 1,700 babies saved from abortion.
This highly anticipated event is one of the largest fundraising gatherings in Ashland! With these fast-paced times and every-changing technological advances, Ashland Pregnancy Care Center has striven to continue moving forward, while still staying true to God's word and the sanctity of all human life.
---
SAVE THE DATE:
40th Anniversary Celebration Banquet - Tuesday, April 20, 2021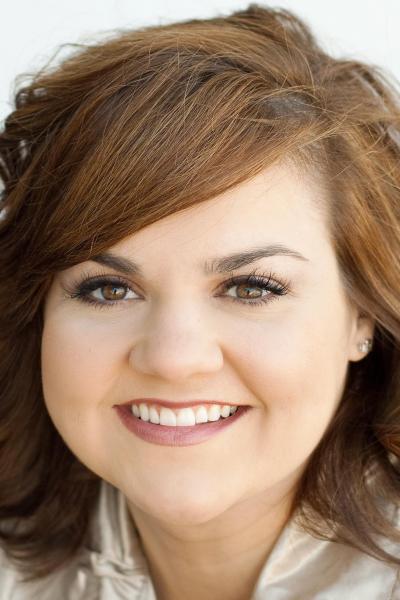 Special Guest Speaker - Abby Johnson
Former Planned Parenthood Director, Founder of "And Then There Were None, & Author of "Unplanned"
We are proud to welcome former Planned Parenthood Clinic Director turned pro-life advocate, Abby Johnson as the keynote speaker for the 2020 Fundraising Banquet.

Abby is the author of the best-selling book, "Unplanned," the real-life accounts of her time at Planned Parenthood, including her transformation and dramatic departure. She is also the founder of the ministry "And Then There Were None," who helps abortion clinic employees transition out of the abortion industry.