Baby Bottle Campaign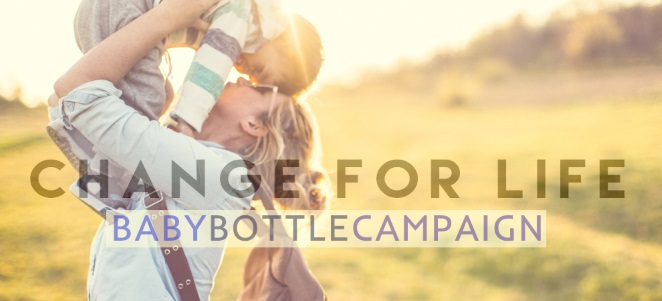 Fill a Bottle and Save A Life! Our "Change for Life" Baby Bottle Campaign is our second largest fundraiser! Campaigns run throughout the year based on what works best for each church, group, or business. Most popular campaigns kick-off on Sanctity of Human Life Sunday in January or run from Mother's Day through Father's Day. Campaigns run from 4 to 8 weeks. All your group needs is a team leader or liaison. We will provide and fill the bottles for distribution, create the artwork for bulletin inserts, posters, and guide you through the process. This is a fun way to get families and children involved.

GIVE US A CALL TO ASK ABOUT OUR VIRTUAL OPTION.

Please contact us at 419-281-1111 to learn more or to schedule your "Change for Life" Baby Bottle Campaign.