Sanctity of Human Life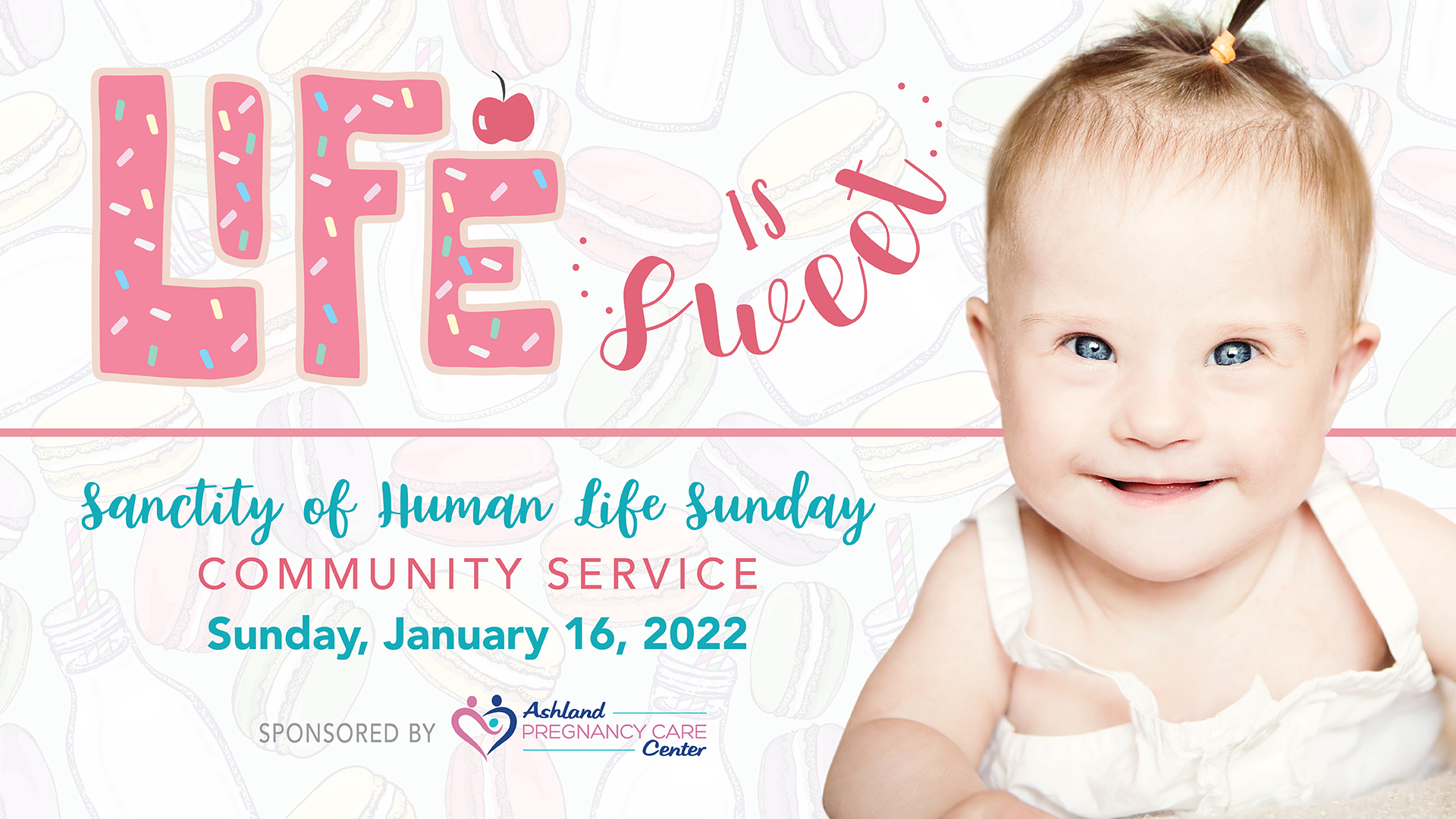 On Jan. 22, 1984, President Ronald Reagan designated the third Sunday of January as National Sanctity of Human Life Day. Churches and pastors utilize this day to raise awareness about what the Bible teaches about the sacred gift of human life, how life is under attack, and what the church can do to protect the sanctity of life.

This year on Sunday, January 16, 2022, Ashland Pregnancy Care Center will be sponsoring its annual SOHL Community Service. Each year a different local church serves as host. Please join us for PRAYER WITH A PURPOSE TO CELEBRATE SANCTITY OF HUMAN LIFE SUNDAY.

We will meet in-person at 4:30 p.m. at Bethel Baptist Church, 575 State Route 250 N., Savannah, Ohio 44874 . There will be NO VIRTUAL OPTION THIS YEAR, however, a recording of the event will be available for a limited time following the event.

"Before I was born the Lord called me; from my mother's womb He has spoken my name." – Isaiah 49:1