40th Anniversary Celebration Fundraising Event
Tuesday, April 20, 2021
Calvary Baptist Church, Worship Center (Door 4)
210 Davis Rd., Ashland, OH

---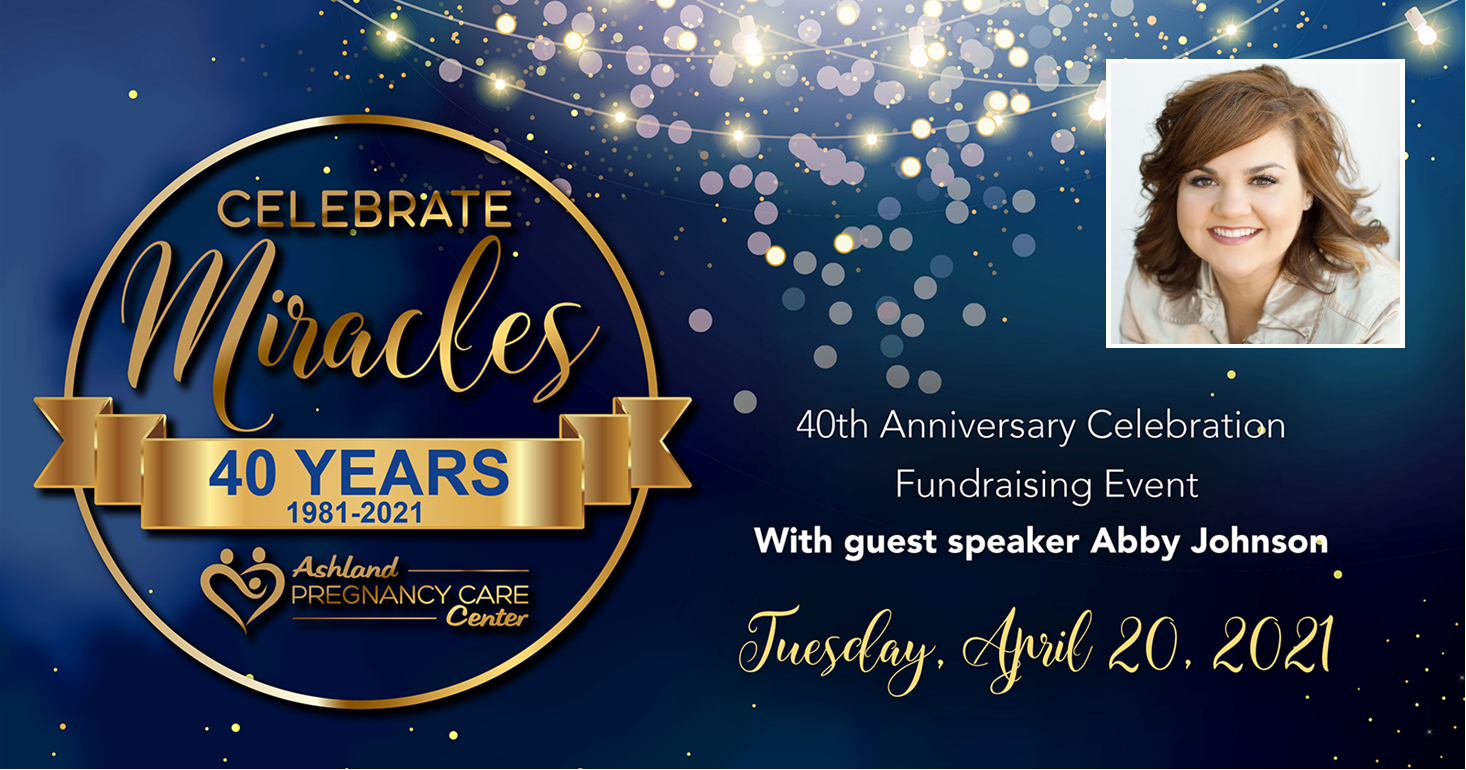 We are very excited to be celebrating our 40th year in ministry, so we've decided to make this year's fundraising event extra special.
We are proud to welcome former Planned Parenthood Clinic Director turned pro-life advocate, Abby Johnson as the keynote speaker.

Due to the number of expected attendees, we will NOT be serving a meal so that we can provide the maximum number of seats with theatre-style seating. The event will also be live-streamed for those who wish to watch online. This can be a great opportunity to host a celebration at a home, church, or other location.

Our theme this year is "Celebrate Miracles".
Matthew 19:26 says: "With men this is impossible, but with God all things are possible".
We have seen God working in mighty ways in this ministry over the past 40 years. We know all things ARE possible with Him.

Whether you plan to attend in person or watch online, please register to secure your spot. We anticipate this year's in-person event will be sold out!
The annual fundraising event is mission-critical to our life-saving work.

REGISTER TO ATTEND
*Masks are not required to attend in-person.
---
---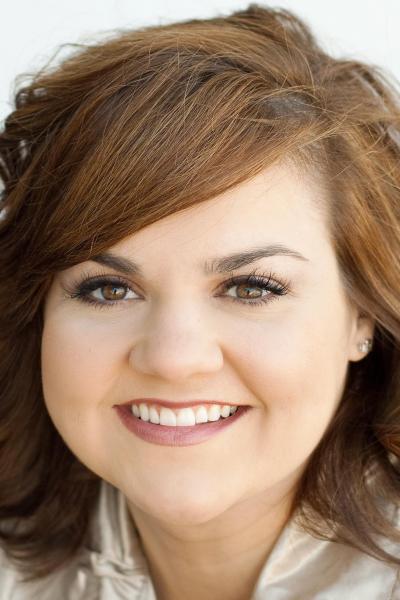 Special Guest Speaker - Abby Johnson
Former Planned Parenthood Director, Founder of "And Then There Were None, & Author of "Unplanned"
We are proud to welcome former Planned Parenthood Clinic Director turned pro-life advocate, Abby Johnson as the keynote speaker for the 2021 Fundraising Event as we celebrate 40 Years of Ministry.

Abby is the author of the best-selling book, "Unplanned," the real-life accounts of her time at Planned Parenthood, including her transformation and dramatic departure. She is also the founder of the ministry "And Then There Were None," who helps abortion clinic employees transition out of the abortion industry.
---

Host A Row/Virtual Host - If you would like to HOST A ROW/VIRTUAL HOST, please contact the office by calling 419.281.1111 to learn more. Or watch the HOST TRAINING VIDEO HERE.

Event Underwriter/Sponsor - If you are interested in learning more about becoming an EVENT UNDERWRITER, please contact us at 419.281.1111 or email Melanie at melaniem@ashlandcarecenter.org. We have extended this opportunity with the deadline of Monday, April 5, 2021.
*The In-Person VIP DINNER for Event Underwriters with Abby Johnson will take place before the Fundraising Event at 5:00 p.m.



Resources:
HOST TRAINING MEETING VIDEO
Prayer Walk - Postcard
Host Pack
Virtual Host Instructions
Manage My Guest List Instructions

VIP DINNER with Guest Speaker - Postcard